Directional Drilling Training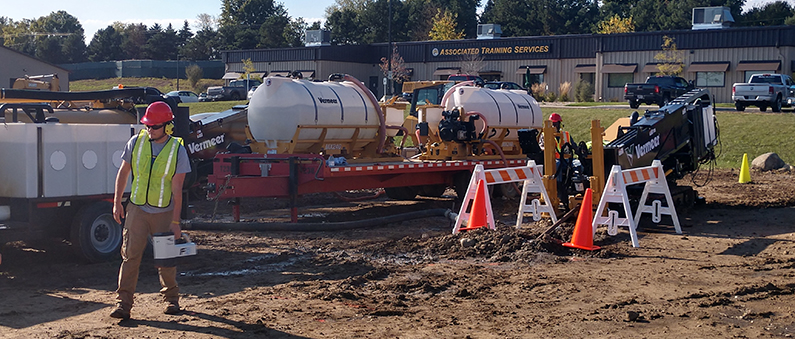 Directional Drill Training
It is no surprise the growth in construction and telecommunications throughout America has led to an increased need to bury fiber optics, electrical lines, water pipes, sewer lines, etc. Further, the use of a backhoes or excavators isn't always practical, feasible or economical, due to existing hazards or terrain. That leaves Horizontal Directional Drilling (HDD) as the most efficient option and the fastest-growing type of equipment for utilities, municipalities, contractors and the communications industry. Associated Training Services has the knowledge, curricula and instructional staff to deliver your organization the highest quality training for your directional drill operators.
Primary Objective:
Through a combination of classroom and field training sessions, participants will acquire the knowledge and skills required for operating a directional drill efficiently and safely.
Training Subjects:
Standard training subjects are as follows:
HDD Safety
General Maintenance of Equipment
Pre-Planning
Field Operation
Tracking Electronics
Drilling Fluids
Maintenance
Locator Equipment / Operations
Downhole Tools
What Is Directional Drilling?